Proud Member of BannerExpress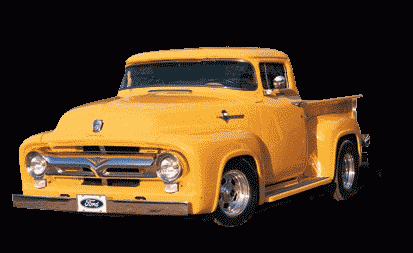 These pages has been designed with the benefit of all Ford truck enthusiasts in mind, with a specific focus placed upon the '48-'52 F-1 and the '53-'56 Ford F-100's. On these pages you will find links to aftermarket performance parts companies, truck clubs, other truck homepages like this one and links to other sites that might prove useful.


This site is continually growing, with new pages being built and added nearly every week. These new pages are in response to the e-mails that I have received over the last few months. We have a lot of new benefits coming....so check back often!




Here it is....The addition that you have asked for...A Chatroom!!!

Click HERE

Modifications Directory
is under construction but you can still check out some of the step-by-step pages!


My current project is a 1955 F-100. This classic will be receiving a large number of custom body modifications that will all be completed in the confines of my own garage. I have started repairs on the rear cab corners. I have also started laying out the first suspension modification: grafting a 1977 Camaro I.F.S. clip. This is one VERY cool mod. that you must "feel" to appreciate. If this particular suspension modification is something that you have been considering, I STRONGLY recommend that you get the Feb. 1996 issue of Custom and Classic Trucks. The step-by-step process
(performed by Mike at Bobco in Lake Elsinore, Ca.)
is excellent. Check it out!


ATTENTION!!


This site now HAS it's own clubhouse membership! To enjoy the benefits of Membership, just click HERE and fill out the form. It's FREE!

Now open...The Swap Meet. Buying or selling? This page is at your disposal. Check it out by clicking HERE!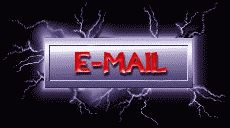 These pages are updated weekly, so bookmark this page and cruise on back again.


Please take a moment and vote here for this site..I'm working real hard to build and promote this non-commercial site and the hobby that we all love and your vote is the only payment that I'll get. Thanks!!!
Starting Point

It's been a lot of fun so far and we're just getting started. Click here to view the awards that you've helped this site earn.


Jack Sturgis is a member of...


3-D courtesy of:

Thanks!!!


This Classic Auto Ring site is owned by Jack's F-100 Truck Stop.

Click To
[Cruise] [Messages a>]
Click here for info on how to join The Classic Auto Ring

Usual disclaimer stuff: This Webpage is one person's opinion and should not be construed as the official opinions or endorsments of the Ford Motor Co. I love their Old Trucks and since I don't work for the company or any of its subsidiaries, I can pretty much express my attitudes about these products without overly concerning myself about job security.