Jack's F-100 Clubhouse
Application Form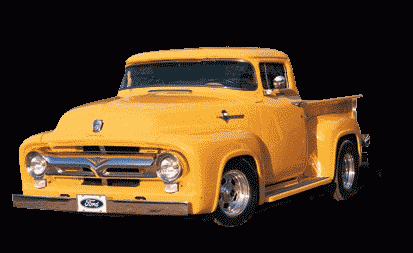 Welcome to yet another development of Jack's F-100 Truck Stop!
We have been receiving a lot of e-mail in regards to the sale of parts, trucks, etc. We are very excited about the growth that this website has seen (HITS 11,600 and counting) since we opened January 1, 1998. In order for us to utilize our numbers effectively, we are setting up a club membership with the intent of gaining discounts, membership specials and other perks which will be provided by "sponsors". These sponsors will be only those companies that have excellent reputations and quality products. Those advertizers will be allowed to run ads on this site.
The survey below will provide us with the demographic information that will be used in aquiring membership benefits. The information WILL NOT be released to ANYONE!!!
If you have already filled out the Membership Application Survey, Click Here.