Bathroom Necessities: (stuff to read)
The following monthly mags are "MUST HAVES"; follow the links to subscription sites...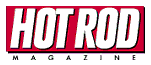 Also look into the following magazines and books. They can all prove to be EXTREMELY valuable resources in your Project Truck.
Muscle Mustang and Fast Fords:Table of Contents
Super Ford Magazine
Ford High Performance
Ford Truckin'--June Issue
The Eastwood Co.
Crutchfield - car audio - home audio - home theater - video - electronics
Autobooks
The Picup Trucks Virtual Bookstore
Bookpage Gift Ideas: Pickups: Classic American Trucks
RodNClassic
Trucking Times
Mobilia magazine
Hemmings Motor News
NSRA Schedule
Cyber Cruzin
Ford High Performance How-to Books

Please take a moment and vote here for this site..I'm working real hard to build and promote this non-commercial site and the hobby that we all love and your vote is the only payment that I'll get.


Starting Point


Thanks!!!
It's NEW...Find the Swap Meet in the site guide below!